Back to Active Members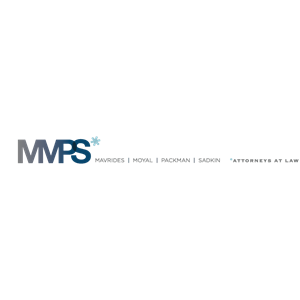 Mavrides Moyal Packman Sadkin
Organization Overview
Real Estate: All aspects of buying, selling, leasing and financing commercial and residential properties for buyers, sellers, and investors. The firm represents individuals in purchase and sales, as well as investors, including purchase and sale agreement. We handle all type of Lease negotiations, Corporate Entity Formation, Boundary disputes Litigation, Quiet title actions, Refinancing, Title Issues, Zoning Law and compliance, and contractual disputes for all type of clients.
Collections: full-service creditors' rights platform and accounts receivable helping our clients aggressively pursue assets that they are rightfully owed. By combining the infrastructure of a collections agency. MMPS is able to cover all aspects of collections from pre-litigation strategies to collection litigation to judgment enforcement, equipped to handle many types of debt, both consumer and commercial, including obligation owed by tenants, businesses to business debt (A/R collections). 50 state coverage.
Trust and Estates: comprehensive approach begins with a properly drafted will. In general estate planning – another service that is instrumental in securing the future of your family and business. Our firm is determined to establish a customized estate plan that addresses your distinct needs. MMPS can help minimize or eradicate estate taxes, create directives in the event of incapacity, assist with buy-sell agreements, avoid probate, prevent beneficiary disputes, protect your assets, provide for your children and loved ones so your requests will be met.

Affiliate
---