NEW Registration Process for MHPs in NY - Filing Now with NYS Dept. of Tax & Finance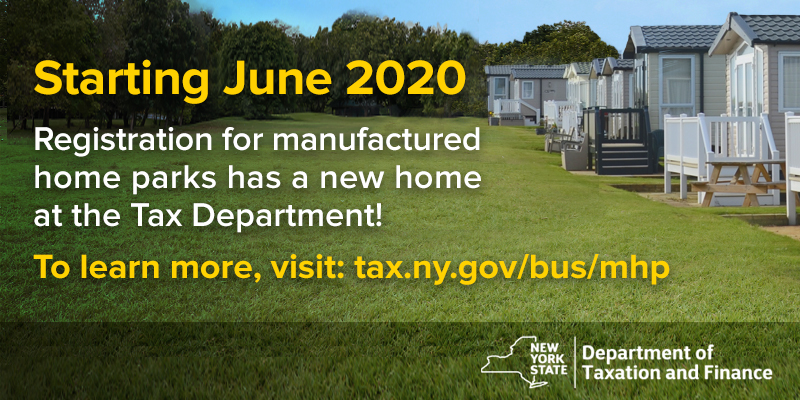 Beginning in February, the Department of Taxation and Finance sent manufactured home park owners a letter and an email explaining changes to the Manufactured Home Parks Registration (MHPR) process and asking you to request your new online MHPR account at https://www.tax.ny.gov/bus/mhp.
If you already requested an account, you should receive a letter before June 1 with your username and password and instructions for logging in. If you do not receive your login instructions by June 1, please email the Tax Department at MHPRSurvey@tax.ny.gov for assistance.
If you don't have an account, request an account before June 1, 2020, to avoid delays with your June registration. Remember: Online registration is mobile friendly and includes a new upload feature—no computer needed.